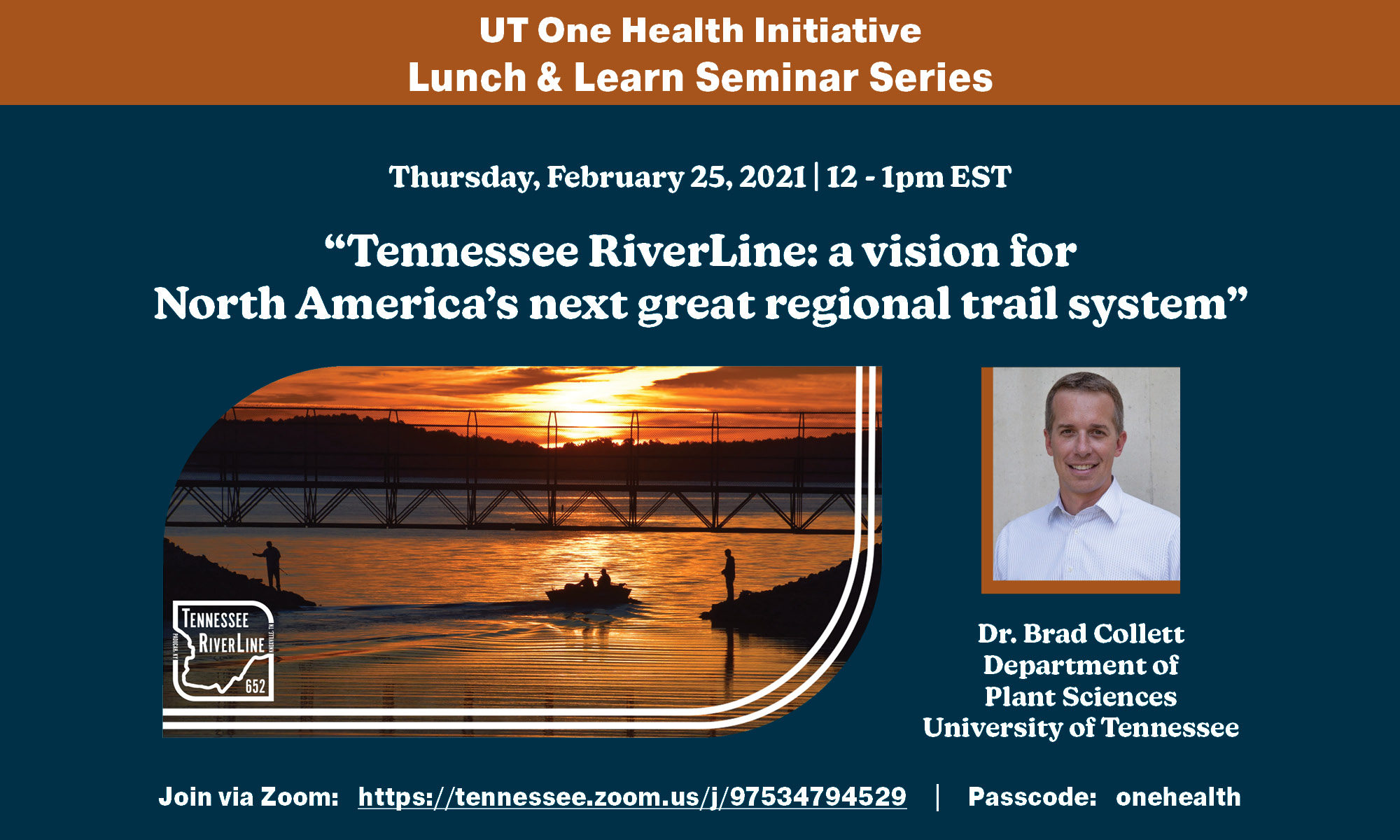 The UT One Health Initiative is pleased to announce a monthly Lunch & Learn Seminar Series!
This series will bring together speakers from across UT, the nation, and world to discuss their work and how they tackle current global challenges.
From decreased biodiversity to increased anti-microbial resistance, the health of all living organisms is affected by the health of others. Through this series, we hope to show how solutions can be achieved by viewing these problems through a One Health lens.
The inaugural seminar will take place on Thursday, February 25 at 12pm EST. Brad Collett will present "Tennessee RiverLine: a vision for North America's next great regional trail system."
Visit our Seminars page to view past seminars and download the 2021 schedule.