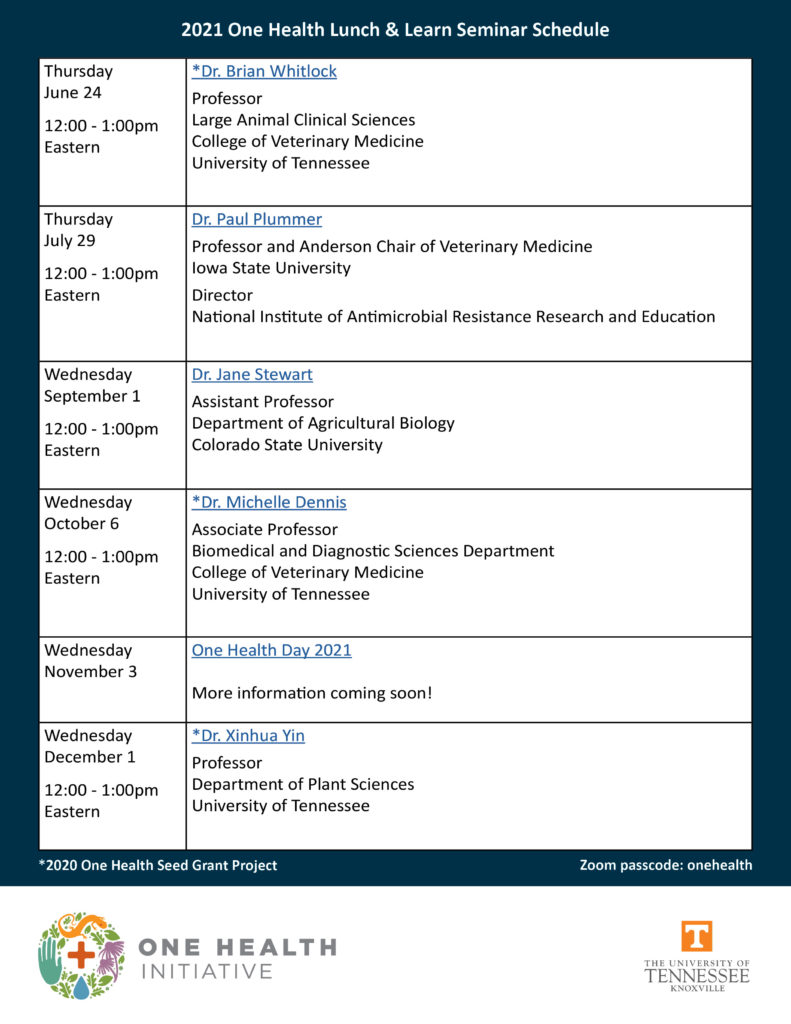 Our One Health Lunch & Learn Seminar Series brings together speakers from across UT, the nation, and world to discuss their work and how they tackle current global challenges.
From decreased biodiversity to increased anti-microbial resistance, the health of all living organisms is affected by the health of others.
This series will explore how solutions can be achieved by viewing these problems through a One Health lens.
Don't miss an event! Join our mailing list to receive notifications.